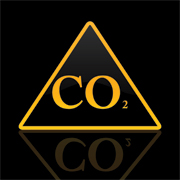 Carbon monoxide (CO) is a very serious threat for any home. If your heating equipment and appliances burn fossil fuels, carbon monoxide is a byproduct of the combustion process. CO is an odorless and potentially lethal gas that can pose a serious threat to the safety and health of you and your loved ones. Therefore, to protect everyone in your home, you should install at least one carbon monoxide detector.

Installing Carbon Monoxide Detectors

Ideally, you should install a CO detector within 15 feet of every bedroom in your home, so that anyone sleeping in those rooms will be alerted of a leak even if they're in a deep slumber. You also should keep a carbon monoxide detector approximately 10 feet away from any major gas-burning appliances, such as your furnace, to avoid inaccurate readings and false alarms. At the very least, you should have at least one detector on each floor of your home.

Types Of Carbon Monoxide Detectors

There are several different types of detectors that you can get, and it is important to know about their differences before deciding on which type you will buy. Here's a quick rundown on the types of carbon monoxide detectors that you can choose from:
Powered by electricity: This type of carbon monoxide detector plugs directly into a power outlet, and typically includes a battery backup in case the power goes out. Make sure that if you select this type, it does indeed have a battery backup, because people often light candles and other lighting devices during blackouts, and open flames are very dangerous if there is a CO leak.
Powered by batteries: This type of carbon monoxide detector runs completely on batteries, which provides you with more options as to where you install it. Make sure that if you select this type of detector that it has a loud warning alarm that it emits when the batteries are low and you need to replace them.
Combination smoke alarm/CO detector: These hybrid devices are hard-wired into your home's electrical system, and then mounted to the ceiling. This option is good if you want to limit the devices that you have to manage and inspect regularly.
To learn more about how carbon monoxide detectors help protect you and your family, contact Joe Behr Plumbing and Heating, Inc. We have served the Mid-Ohio area since 1965, and look forward to meeting all of your heating, cooling and plumbing needs.
Our goal is to help educate our customers about energy and home comfort issues (specific to HVAC systems). For more information about carbon monoxide detectors and other HVAC topics, visit our website.
Joe Behr Plumbing and Heating, Inc. services the Mid-Ohio area.
Photo courtesy of Shutterstock.